Dave Kramer
I get to be creative as a full time job. How cool is that!
---
"As a young man, I pursued painting because of the worlds I saw created by other artists and I wanted to be a part of that. For me the most enjoyable part of painting is the process. I get to come up with ideas, make costumes, do photo shoots, work with fun/creative people, and then paint. After 30 years of being a full-time artist, I still love creating those worlds."
---
Growing up in Indiana, Dave was one of six children. As far back as he can remember Dave has been interested in science and art. He studied fine art at Indiana University, and while still a student, painted illustrations for design studios. In 1985, he moved to Dallas, TX, and embarked upon a career as a freelance illustrator, and won several awards for his work. He has now moved into the area he truly loves: painting fine art and portraits in a Romantic Realism style.
Dave as an illustrator painted for
GTE, Texas Instruments, Boy Scouts, Dr Pepper/7-Up, Bantam Books, Harcourt, Brace, Harper Collins, Henry Holt, Reader's Digest, Scholastic Books, Tor Books, and many more.
What is Romantic Realism?
Romantic: means idealizing men and women in their gender. Women are portrayed in an idealized feminine manner and the men are portrayed in an idealized masculine manner. Dave's use of light and shadow evokes deep and dramatic emotions.
Realism: varies from photo-realism to impressionistic. Realism includes any style that represents the subject accurately in proportions, value, and color. Realism does allows the artist to make creative changes to enhance the mood or emotion.
Community Involvement
Professional Peers: Because Dave constantly strives for greater drawing and painting skills, he started a life drawing group. Professional artists learn from each other and improve their own techniques by regularly meeting together to draw and paint real models. Dave led a life painting/drawing group for 10 years.
Volunteer work: Dave donates several hours every week to different art groups in the community. He also donates artwork every year to be auctioned in fundraisers.
Teaching: Dave teaches oil painting at the Creative Art Center of Dallas, a non-profit art school for adults. He also gives private lessons at his studio.
Influenced by the Masters
These three Artists have been a big influence on my art for many years; John William Waterhouse, Adolphe-William Bouguereau, and John Singer Sargent.
---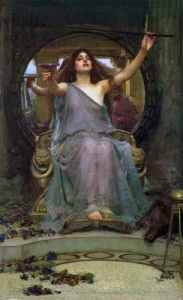 John William
Waterhouse
---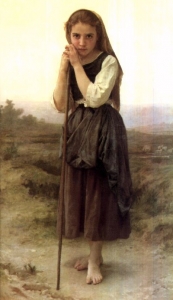 Adolphe-William
Bouguereau
---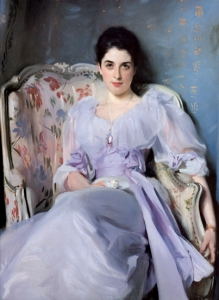 John Singer
Sargent